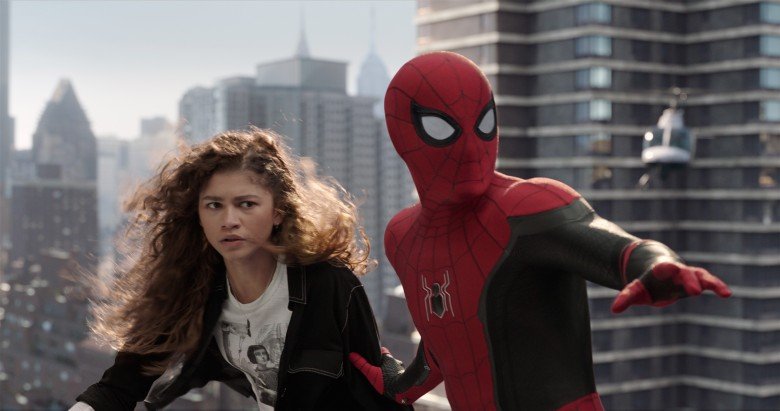 The Disney CEO spoke about the future of the MCU at Morgan Stanley's Technology Media and Telecom 2023 conference.
marvel studios never hesitate to bring back a fan favorite character or give a sequel to an old favorite. In 24 years and 31 movies, the only officially retired characters are a few tentpoles like Captain America (Chris Evans) and Iron Man (Robert Downey Jr.). But according to the CEO of Disney Bob Igerthe studio's next slate is all about introducing new faces and less about bringing back old mainstays.
During Disney's presentation Thursday at Morgan Stanley's 2023 Technology Media and Telecommunications Conference, Iger spoke about Marvel's future in the company. Over the next five years, Iger said Disney will reevaluate whether certain characters need sequels or if they should be brought back at all.
"Marvel – there were 7,000 characters, there are a lot more stories to tell," he said. "What we have to look at at Marvel is not necessarily the volume of Marvel storytelling, but how many times we go back to the well on certain characters. Sequels generally work well for us. Do you need a third or a fourth, or is it time to turn to other characters? There's nothing inherently extinct in terms of the Marvel brand. I think we just have to look at what characters or stories we're tapping into. And if you look at Marvel's trajectory over the next five years, you're going to see a lot of new stuff. We're going back to the Avengers franchise, but with a whole set of different Avengers.
The "return" to the "Avengers" franchise refers to "Avengers: The Kang Dynasty" and "Avengers: Secret Wars," which will complete Phase 6 in 2025 and 2026. Destin Daniel Cretton is foreseen to helm "Kang Dynasty," while the director for "Secret Wars" has yet to be announced.
Upcoming Marvel sequels include a third 'Guardians of the Galaxy,' 'The Marvels,' 'New World Order' starring Anthony Mackie as new Captain America Sam Wilson, and 'Thunderbolts,' which will team up with… villains and anti-heroes from previous films. . The only movies featuring new characters are "Fantastic Four," which will introduce the titular team to the franchise, and "Blade" starring Mahershala Ali. That said, three unannounced Marvel Studios movies are dated July 25 and November 7, 2025, and February 13, 2026.
Iger also addressed another Disney tentpole, Lucasfilm's "Star Wars," on the call. The franchise has mostly been co-signed to Disney+ since 2019's "The Rise of Skywalker" ended the sequel trilogy, and earlier this week it was reported that two films in development — Patty Jenkins' "Rogue Squadron" and an untitled project from Marvel Studios head Kevin Feige — have been shelved. Iger explained that Disney wanted to pause the release of its films in the franchise after the commercial disappointment of the spin-off film "Solo," but that new films are still being made by Lucasfilm.
"'Solo' disappointed us a bit. It gave us pause just to think that maybe the cadence was a little too aggressive. So we decided to step back a bit," Iger said. "We are still developing 'Star Wars' movies. We're going to make sure that when we create one, it's the right one, so we'll be very careful there.
Additional reporting by Brian Welk.
Register: Stay up to date with the latest film and TV news! Sign up for our email newsletters here.