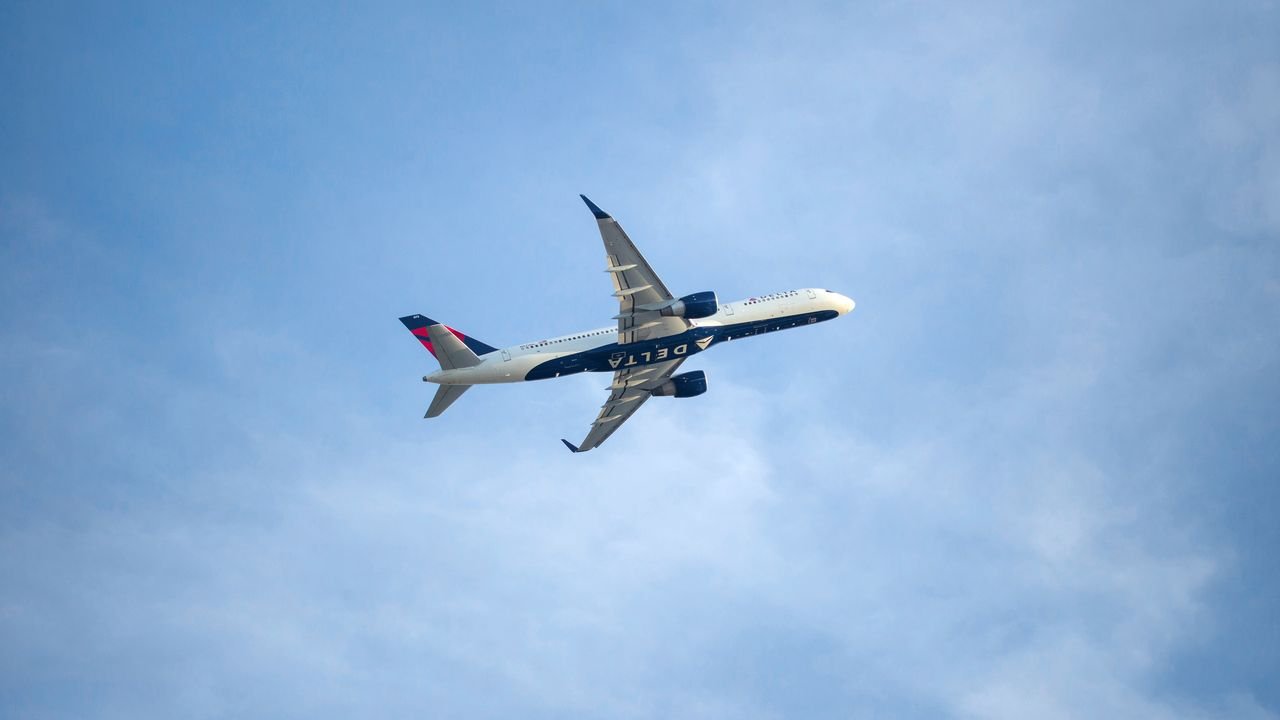 On a long-haul flight, I have two modes: asleep or crying silently watching an in-flight movie. And I can thank Delta's in-flight entertainment system for the latter.
The thing is, I don't usually expect to have an emotional mid-flight reaction to a movie, but I keep playing movies I've never heard of only to end up having tears in my eyes, or laughing at out loud and look around to see if anyone else has found the same gem on the seatback screen. I want to know if others are discreetly dabbing their wet cheeks, inches from an unsuspecting neighbor, but I'm also looking for validation: Does anyone know how great Delta's in-flight entertainment system is? good these days? The movies on offer are, in my opinion, some of the best you'll find 35,000 feet in the air.
I've been a Delta loyalist for a while, but I've wandered off in the last year: mostly, once I realized you didn't earn miles for basic economy class flights. In my alliances with American, United, JetBlue, it has unfortunately become clearer that no one else's entertainment offerings do as much for me. What Delta achieves, besides always having seatback screens on most flights (90%, per year 2020 report), is thoughtful curation that leads to new cinematic discoveries. Yes, you will get recent versions—Everything, everywhere, all at once, The female kingAnd Tar were offered when I flew to Lima, Peruin April—and there are classics as Erin Brockovitch And My cousin Viny. But there are also indie movies that haven't hit my streaming networks yet and international releases, which often tie in nicely to the flight destination, that I would never have discovered otherwise.
On a flight in early February from amsterdam in Nairobi, I met the French language Dancing the Twist in Bamako (a 2021 film billed as Malian twist in flight), by French director Robert Guédiguian. Set in 1960s postcolonial Mali, the retro aesthetic, soulful music, and emotional peaks and valleys were so uplifting that I only remembered that I was only three hours away on an eight-hour flight a once the credits started rolling. Last year, on a trip across the country, my big cinematic in-flight discovery was blue bayou (2021) a bloody story about a Korean who was adopted into a Louisiana family as a child, and the unjust immigration policies that threaten to upend his life decades later. (He even has a Reddit thread from someone else who discovered it on a Delta flight, gushing that they too "had never heard of it" and were "totally shaken… This movie is going to stick with me for a while ".) There are countless others, watched in Portuguese on the way to Brazilabout First Nations communities en route to Canada, and set in 1980s Paris en route to, well, Paris.