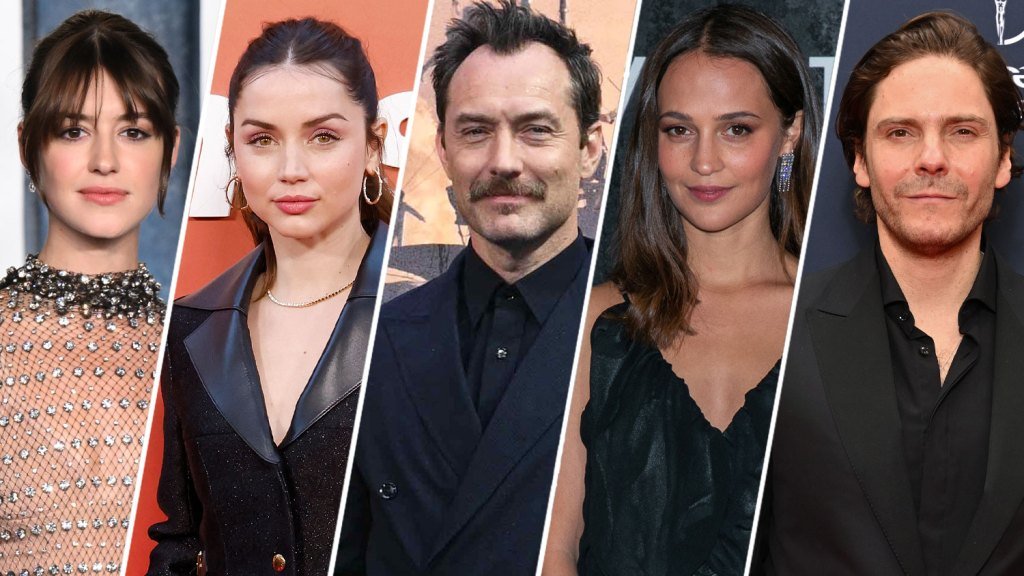 EXCLUSIVE: normal people And Where the Crawdads Sing star Daisy EdgarJones is the latest star attached to Oscar-winning actor Ron Howard's next film The origin of specieswhich is a hot project at the walking sticks market.
The much-requested Jones is in talks to join the hyped project which, as we told you on Sunday, already has an Oscar nominee. Ana DeArmas (no time to die), Oscar nominee Jude's Law (sherlock holmes) and Golden Globe nominee Daniel Brühl (In the west, nothing is new) attached and Oscar winner Alicia Vikander (tomb Raider) in talks to join. There are probably more good names to come.
Howard's Imagine Entertainment is behind the film with Stuart Ford's AGC Studios financing and selling with CAA Media Finance on the Riviera.
Filming is scheduled for the fourth quarter of 2023 in Queensland, Australia. The script comes from Noah Pink (Tetris) and the producers are Brian Grazer and Karen Lunder of Imagine.
Based on two different retellings of the same true story, the film is described as "a darkly comic tale of murder and survival, about an eclectic group of characters who abandon civilization for the Galapagos. They all search for the answer to this ever pressing question that torments us all: what is the meaning of life.
BAFTA and Golden Globe nominee Edgar-Jones burst into acclaimed series normal people and soon after starred in Where the Crawdads singwhich cost $140 million worldwide.
She recently finished filming On fast horses alongside Jacob Elordi, Will Poulter and Diego Calva and is currently in production on the Universal reboot Tornadoes directed Lee Isaac Chung (minari) and alongside Glenn Powell. She must find her Under the banner of heaven co-star Andrew Garfield in the film Travelersdirected by Sebastien Leilo (wonderment).
Edgar-Jones is replaced by UTA, Hamilton Hodell and Sloane, Offer, Weber & Dern.