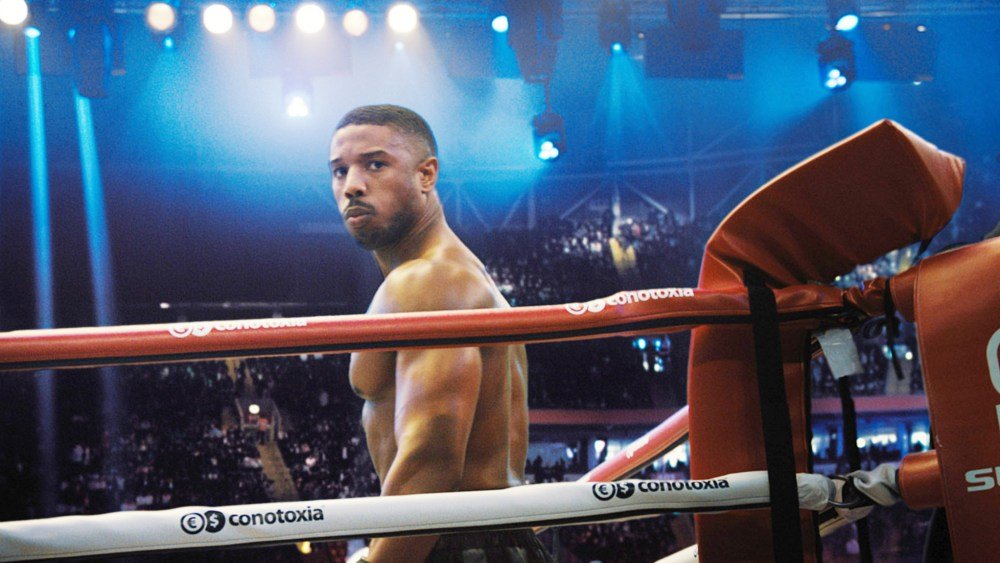 "Creed III"went victorious at the box office with its impressive $58.7 million debut, setting a franchise record while dethroning the two-time champion"Ant-Man and the Wasp: Quantumania."
It's also a big win for theater owners, who are banking on good fortune to continue in March with upcoming releases "Scream VI," "Shazam: Fury of the Gods," and "John Wick: Chapter 4."
Heading into the weekend, "Creed III" was expected to gross between $36 million and $40 million, which would have already been enough to set a new high line. The first "Creed," which revived the decades-old "Rocky" movies in 2015, fetched $29.6 million, while its 2018 sequel "Creed II" opened at $35.5 million.
But the third installment, directed by the star of the series Michael B. Jordan in its theatrical debut, was boosted by rave reviews and strong ratings scores. Early ticket buyers, who gave the film an "A-" CinemaScore, were 63% male while 55% were between the ages of 18 and 34. high-end large-format displays), as well as a better-than-expected turnout on Friday with $22 million alone.
"Michael has done a great job launching this film and in doing so provides further proof that the box office is back and ready to support this year's strong and diverse slate," said the Imax CEO, Rich Gelfond.
"Creed III," with a budget of $75 million, is the most expensive film in the trilogy (its predecessors cost $35 million and $50 million respectively), but it already seems well positioned in its theatrical release.
Jordan returns as Adonis Creed, son of boxing legend Apollo Creed, in the latest episode, which picks up as he deals with his career and family life. But when her childhood pal and former boxing prodigy (played by Jonathan Majors) resurfaces after serving a lengthy prison sentence, the former friends put their futures on the line to face off in the ring.
"After six 'Rockys' and two previous 'Creeds,' the story continues to resonate and business is up – it's impressive," says David A. Gross, who runs film consultancy Franchise Entertainment Research. "Weekends like this are good news for the industry."
It's a big weekend for Majors, which stars in the No. 1 and No. 2 films at the domestic box office. In a distant second place, Marvel's superhero adventure "Ant-Man and the Wasp: Quantumania" has collected around $12 million from 3,825 sites, marking a 61% drop. So far, the film – directed by Paul Rudd as Avenger – has grossed $186 million in North America, surpassing the original 'Ant-Man', which ended its theatrical run with $180 million. in the internal market. It will also likely top 2018's sequel "Ant-Man and the Wasp," which left North American theaters with $216 million.
At No. 3, Universal's horror-comedy "Cocaine Bear" added $11 million from 3,571 theaters in its second weekend of release, a 53% drop from its debut. The blood-splattered animal adventure, directed by Elizabeth Banks and featuring a bear on (you guessed it) cocaine, has grossed a solid $41 million to date.
Crunchyroll's "Demon Slayer: Kimetsu No Yaiba: To the Swordsmith Village" opened in fourth place with $10.1 million from 1,774 sites, landing on the high end of expectations. Already, the animated film has generated $23 million in Japan.
Lionsgate's religious drama "Jesus Revolution" rounded out the top five with $8.3 million from 2,575 theaters on its second release, a 46% drop from its opening weekend. The religious film has so far generated a promising $30.5 million.
Also new to theaters, Guy Ritchie's action comedy "Operation Fortune: Ruse of War" fell short of expectations with a disappointing $3.1 million from 2,168 theaters. It landed in seventh place on the box office charts behind "Avatar: The Way of Water", which is now in its 12th weekend of release.
Jason Statham stars in R-rated "Operation Fortune" as a super-spy who must track down and stop the sale of deadly new weapons technology that is being used by a billionaire arms broker (Hugh Grant). Lionsgate bought the $50 million-budget film for domestic distribution from Miramax, which co-produced the film with STX Entertainment.
More soon…
More soon…