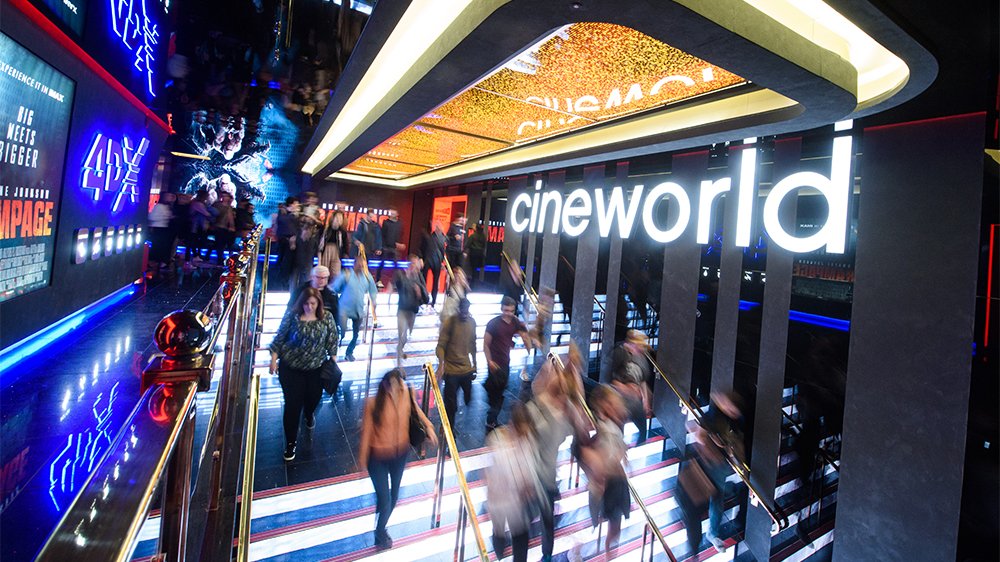 Struggling multinational cinema operator, cineworld says this ended its attempt to sell its business outside of the US, UK and Ireland. This seems to mean that the group will remain intact as they seek a way out of the United States. Chapter 11 bankruptcy rules.
"The group has received proposals for [rest of the world] business from a number of potential counterparties, but the proposals did not meet the level of value required by the group's lenders," Cineworld said in a statement on Tuesday.
Cineworld owns the Regal cinema chain in the United States and is the world's second-largest cinema operator. Its "rest of the world" operations include cinemas in Poland, the Czech Republic, Slovakia, Hungary, Bulgaria, Romania and Israel.
Earlier this month, Cineworld confirmed that it had formally filed a plan of reorganization with the U.S. Bankruptcy Court for the Southern District of Texas, Division of Houston and was aiming to exit Chapter 11 during the first semester 2023.
In March, before the official filing, it was reported that Cineworld had tried unsuccessfully to sell Cineworld and the UK and Irish businesses.
Cineworld says its proposal to the court is "supported by the lenders owning and controlling approximately 83% of the group's term loans maturing in 2025 and 2026 and the revolving credit facility maturing in 2023 and approximately 69% of the outstanding amount of the indebtedness of debtors under the debtor-in- possession financing facility.
The debt-for-equity swap will effectively eliminate Cineworld's existing shareholders. "Given the level of existing debt that is proposed to be released under the plan, the proposed restructuring does not provide for any recovery for holders of Cineworld's existing interests," the company repeated.
The company's shares are listed in the UK. The stock price was volatile Tuesday morning following the news. At £0.0091 each, the group has a market capitalization of around £11.5 million ($14 million).
– More soon.