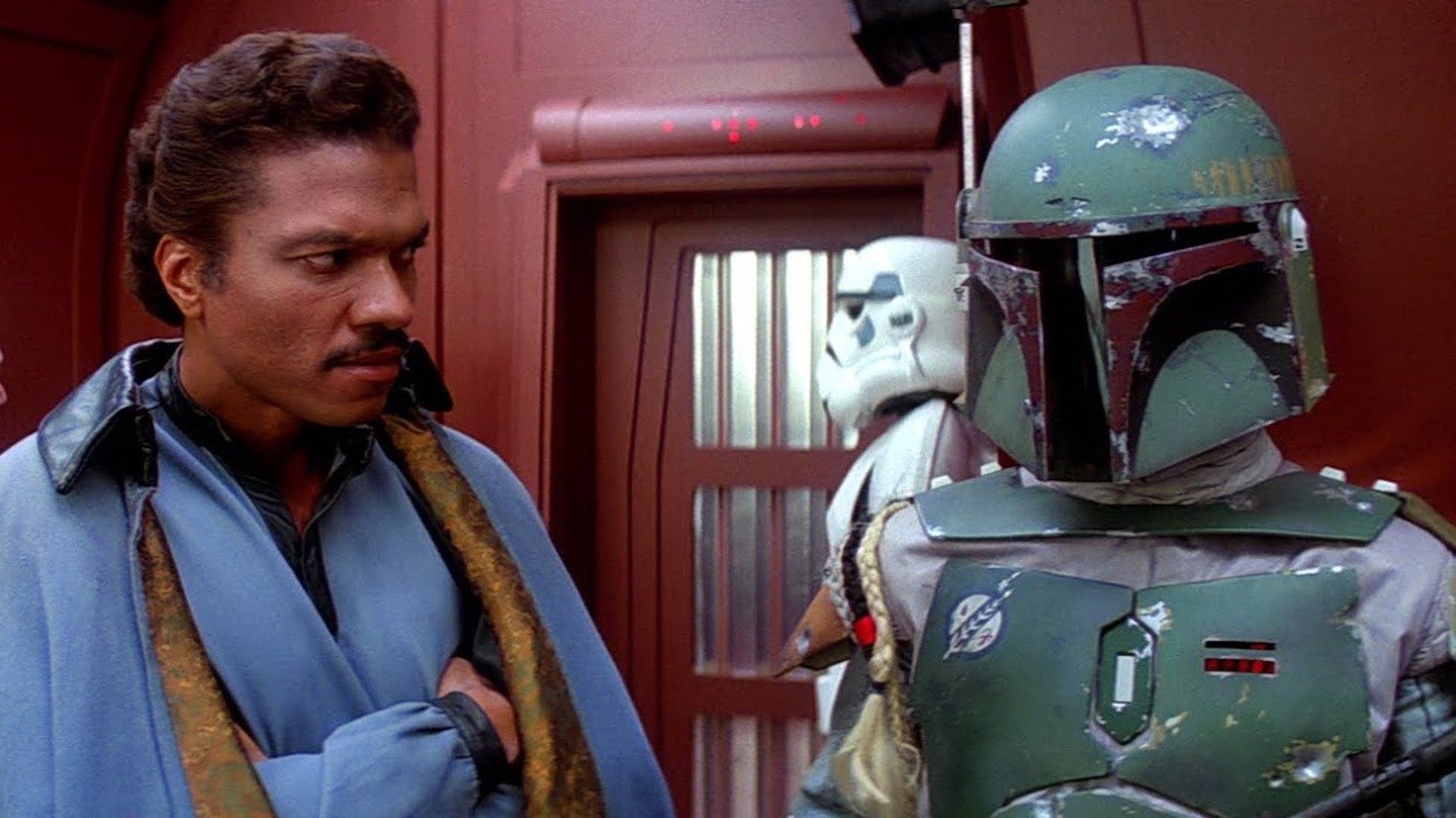 Long before Temuera Morrison became the canonical face behind Boba Fett's helmet, a guy named Jeremy Bulloch had the honor. Turns out Bulloch also got to show his face in "The Empire Strikes Back," although it took fans a little while to figure that one out. He plays an Imperial officer who remained unnamed for over a decade before being dubbed "Sheckil" by, among all things, an official "Star Wars" card game.
As you can see in the photo above, Bulloch was part of Darth Vader's entourage who traveled to Bespin in order to capture our beloved heroes. Sheckil set a trap for Luke Skywalker, and the Sith Lord trusted him enough to be tasked with escorting Leia and Chewbacca (and half of C-3PO) to Vader's ship. He didn't do a great job, but he got a good amount of screen time to steer Leia away from trying to save Luke (as seen above).
The story goes that Bulloch was not originally intended to play this role, but the actor hired was a no-show. They kind of just looked at who was around the board, and Bulloch was drafted. Funnily enough, Boba Fett is also part of this scene, so Bulloch plays the scene a bit with himself.