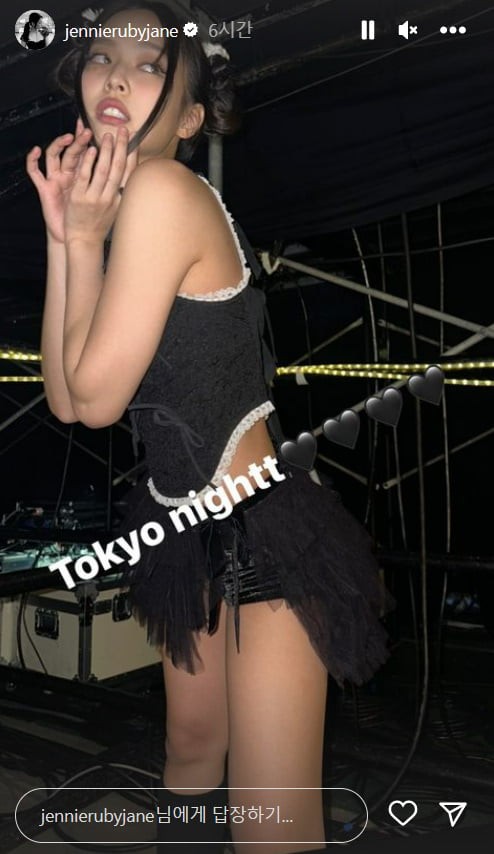 BLACKPINK's Jennie showed off her charm in a recent social media post.
On April 14, Jennie shared a photo with the short post, "Tokyo Night," where she flaunts her captivating beauty in a stage outfit.
BLACKPINK, the group to which Jennie belongs, gathered 110,000 spectators during their two-day "BORN PINK" world tour at Tokyo Dome in Japan on April 8 and 9.
Meanwhile, Jennie was invited to the non-competitive section of the Cannes Film Festival for her acting debut in the American series 'The Idol'.
"The Idol" is set in the Los Angeles music industry and tells the story of a love affair in the music industry world with a popular pop singer. Singer The Weeknd co-produced the series, while Sam Levinson, the director of HBO's popular "Euphoria" series, helmed it.
It remains to be seen whether Jennie will walk the Cannes Film Festival red carpet through this series.