Fresh Android 14 details are revealed ahead of the official opening, all thanks to the tireless excavation of the code by Mishaal Rahman. We learn from the latest news that Android 14 is likely to offer a new security option in the lock screen menu called Improved PIN privacy.
If this setting is enabled, all animations will be disabled while the user enters the PIN. This means that if someone is possibly spying on you, it will be harder for them to see your PIN. Below you can see what the updated lock screen settings menu looks like.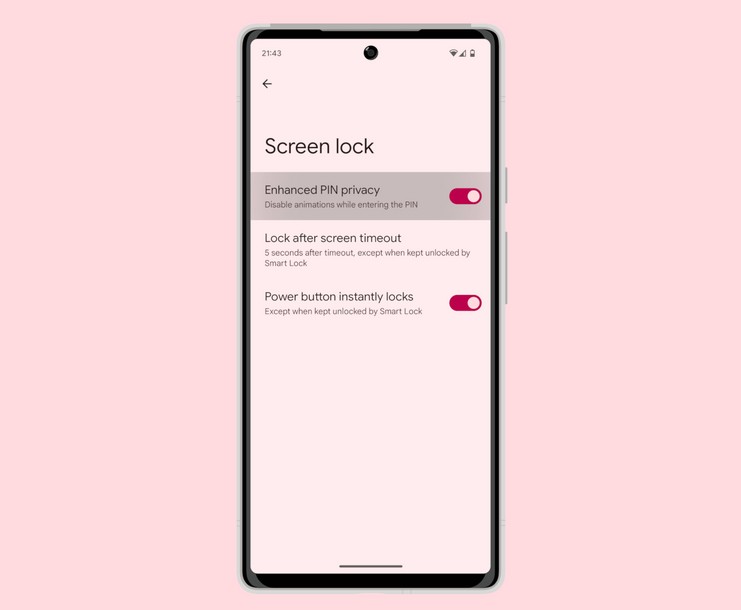 This feature change was first seen in the release of Android 13 QPR3 Beta 2 on the Pixel 6 Pro. If you are flashing these builds, go to the security section and see if you can spot it yourself. It's practically guaranteed that we'll see this feature appear in Android 14 either in one of the DP/Beta builds or in a public release.
A handy little feature if you find yourself on public transport or something. You can't be too careful these days.
// XDA