Rumors can always be counted on to give a glimpse of what might be in future iPhones, but there's always uncertainty around them. The patents, however, while somewhat speculative, may confirm that Apple is working on something.
Take these two patents that Apple received this week. The first, persuasively titled "Electronic Devices with Touch Input Components and Haptic Output Components," describes how the device would operate with touch controls instead of actual buttons. According to the patent application, touch controls will have circuitry that "can provide tactile output in response to touch input."
This patent seems to confirm a post by Ming-Chi Kuo last October, who tweeted that the iPhone 15 Pro would have solid-state volume and power buttons. However, in addition to the power and volume buttons, the patent application also shows diagrams showing the area where the home button should be located. There have been persistent reports that Apple is investigating ways to implement Touch ID without a Home button in future iPhone SE models, but it's not clear if this patent is related to this research.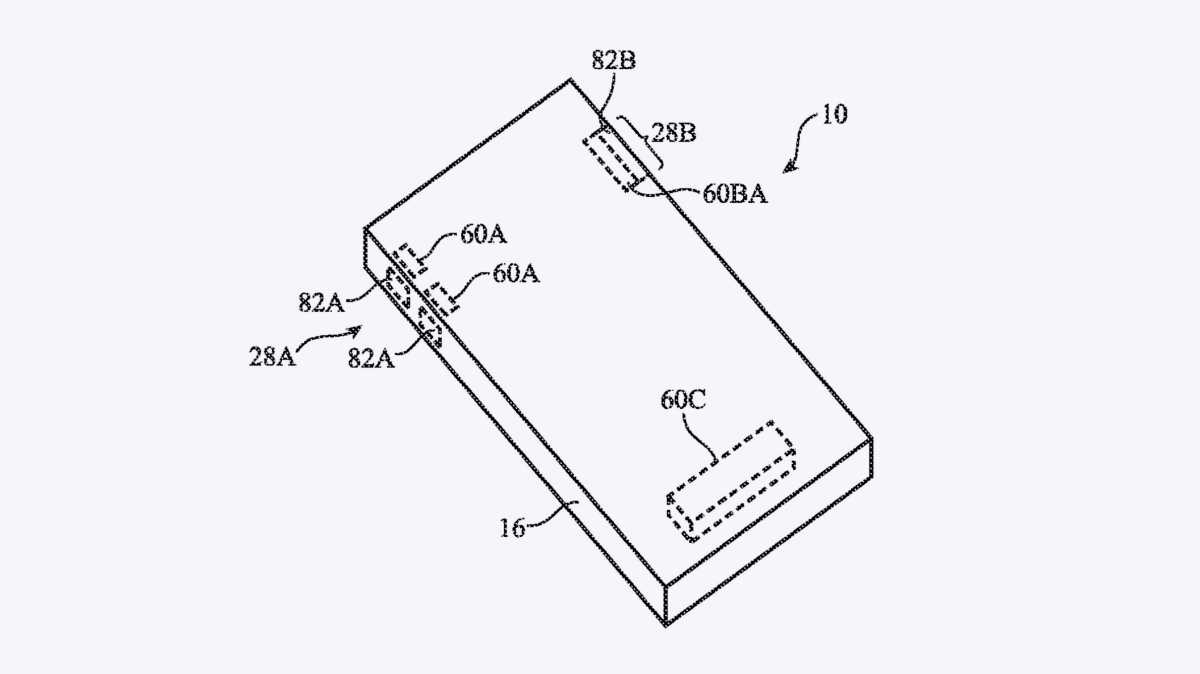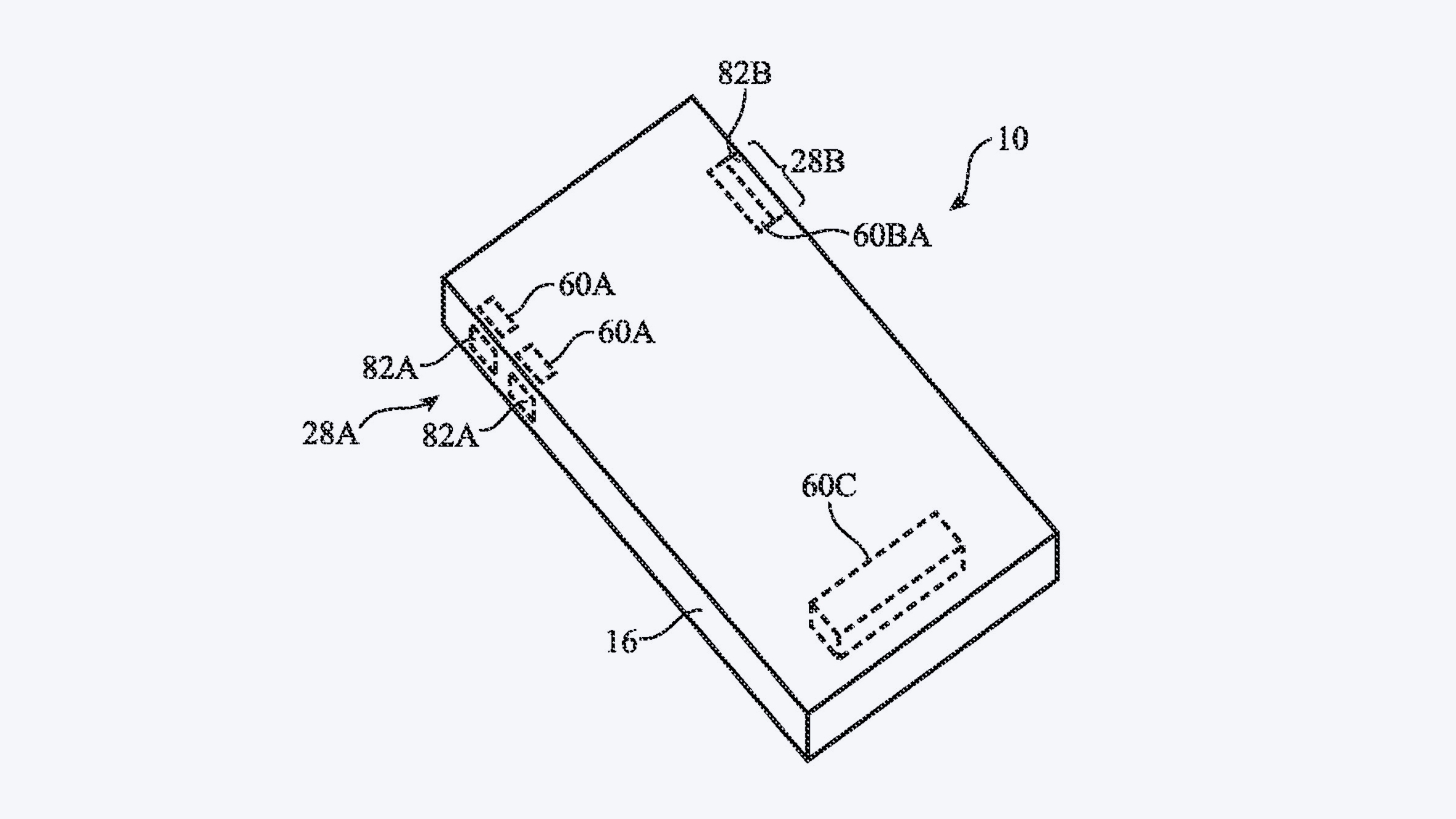 USPTO
A second similar patent, "Electronic Devices with Display and Touch Sensor Structures," explains how "display layers and touch sensor layers can be overlapped by housing walls in an electronic device." What is most intriguing about this patent is that it specifically describes how touch input can be implemented in a foldable phone.
"A foldable electronic device may have a flexible transparent wall portion that connects to flat transparent walls," the patent application says. This sounds like a description of a "connection" that would connect the two halves of a folding device. The patent also describes touch controls on the outer parts of the foldable device. The patent summary says the technology will implement "a touch sensor layer and a display layer." [that] can pass under the front and side parts of the glass layer. The touch sensor layer can also extend under the opposite rear wall."
Apple has a history of not being first to market, but getting better when it actually came out, and this patent seems to show that Apple is trying a different approach with the foldable. Rumors of a foldable iPhone have been around since Samsung and other companies released the first foldable Android phones. Samsung is now preparing the fifth incarnation of its Galaxy Fold, while most rumors are postponing the release of a foldable phone or iPad in more than a year.