iOS 16.4 is out, and if you haven't installed it on your iPhone yet, do so now. But after you test all the new emoji and set up push notifications in your web app, there are a few extra features that you might not notice if you don't know where to look. We are here to help you find them:
Voice isolation for calls
A feature that appeared in the release notes of the release candidate, Voice Isolation for Cellular Calls, "prioritizes your voice and blocks the ambient noise around you." Apple says the Voice Isolation feature, already available for FaceTime, can be used "when you want your voice to be heard clearly during a FaceTime call while other sounds are filtered out."
To enable this feature, you need to make or receive a call. Then open the Control Center, tap Microphone modeand choose Voice isolation. It won't be as good as the second generation AirPods Pro's noise canceling feature, but it should make a big difference when you're making calls in a noisy room.
Apple Books Page Curl Animation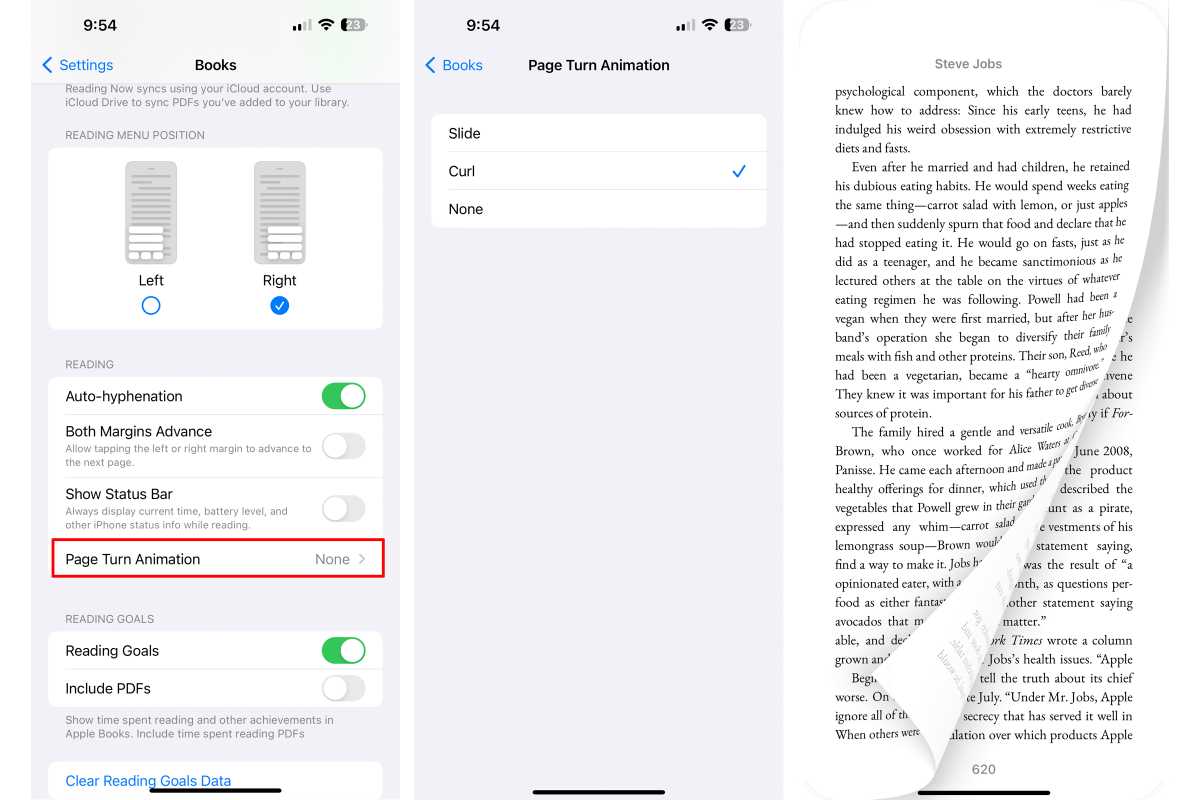 Foundry
For some reason, Apple decided to remove the adorable Apple Books twist animation when flipping pages in iOS 16. Good news, book lovers, it's back in iOS 16.4. When you go to Apple Books settings, you will see a new Page Turning Animation tab with three options: "Slide", "Twist" and "None". Tap Curl to change it from default iOS 16 and make your iPhone feel like a tiny book again.
Detect Duplicate in iCloud Shared Photo Library
When iOS 16 was launched, it introduced a new feature that automatically detected duplicates and put them in their own album so you can decide if you want to merge them into one to clean up your camera album. However, this setting was only for individual libraries, meaning it didn't apply to iCloud Shared Photo Libraries. In iOS 16.4, this is the case. To find it, switch to your shared library, then go to Album tab, scroll down to Utilitiesand choose duplicates.