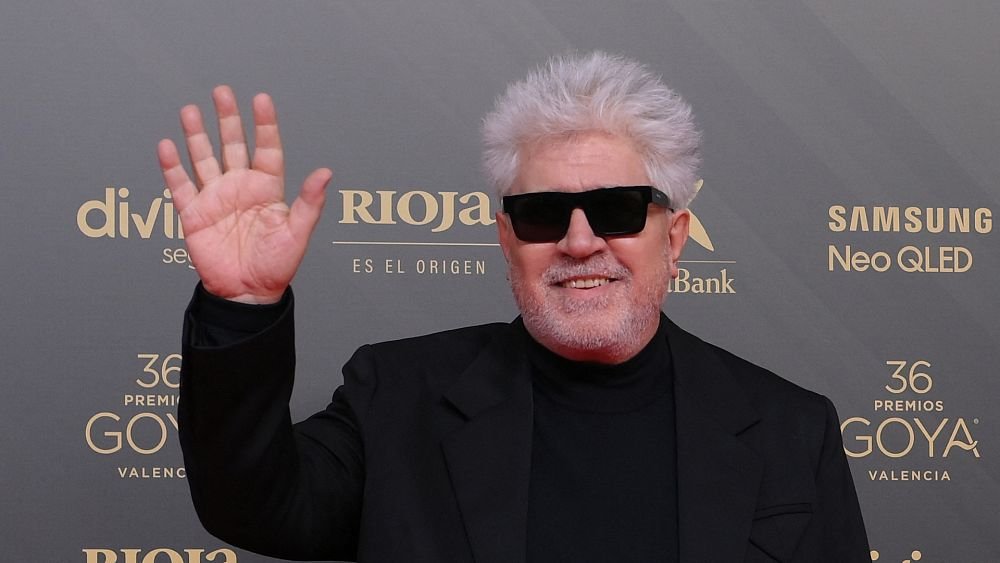 The prestigious fashion house Saint Laurent is swapping the catwalk for the red carpet by announcing a new adventure in film production.
Saint Laurent Productions will debut this year Cannes film festival with its first production, the short film by Pedro Almodóvar strange way of life, with Ethan Hawke and Pedro Pascal.
"I want to work with all the great filmmaking talent that has inspired me over the years and give them space," says Anthony Vacarelloartistic director of Saint Laurent.
Saint Laurent Productions' projects will not stop at Almodóvar film however, with future productions from acclaimed directors David Cronenberg and Paolo Sorrentino in the works.
"These directors never fail to open my mind, and in a way, the singular and radical vision they bring to cinema has made me the person I am today," says Vaccarello.
Productions with Abel Ferrara, Wong Kar Wai, Jim Jarmusch and Gaspar Noé are also in preparation.
Vaccarello has been Saint Laurent's creative director since 2016. In 2017, the fashion house teamed up with singer/actors Charlotte Gainsbourg and Jane Birkin as the faces of their fall/winter campaign, further aligning the brand with the world of film.
Under Vaccarello's leadership, Saint Laurent has seen its profits increase, with sales of 3.3 billion euros in 2022, an increase of 33% compared to the previous year.
The brand hasn't released figures on the scale of the film production investment, but it has been confirmed that Vaccarello will work on all costumes for Saint Laurent Productions films. It's an exciting combo, as Almodóvar's film costumes and palettes have always been an exciting feature of his work.
The Kering Group, which owns the fashion house, said it is the first time a luxury brand has entered the film industry as part of its production. The brand's founder, Yves Saint Laurent, has been the subject of multiple films, as well as an incisive documentary Yves Saint Laurent: The Latest Collections released in 2019 after the brand pressured the filmmakers in 2007 not to release it.
While this is the first time a major fashion brand has launched a film production company, it's not the only time the worlds of fashion and film collide.
Other fashionistas in the cinema
Perhaps the most famous example is Tom Ford. The American fashion designer was creative director of Gucci when it acquired Saint Laurent in 1999. From there until 2004, Ford was creative director of Saint Laurent. After launching his own label, Ford then turned to film.
Ford's 2009 directorial debut A single man was a predictable fashion movie. But as well as being well styled, his adaptation of Christopher Isherwood's novel was an incredibly tender film that saw lead actor Colin Firth nominated for an Oscar.
Ford returned to the screen in 2016 with his second film nocturnal animals. Along with Jake Gyllenhaal and Amy Adams, Ford has proven himself as a director of immaculate style and emotional depth.
Like Ford, agnès b. also branched out into film after establishing a successful career in fashion. The French creator created the production company O'Salvation with Harmony Korine, producing his 2007 film Mister Lonely.
Agnès B. has also contributed to sponsorship for the production of films such as that of Gaspar Noé Irreversible and Claire Dennis problems every day.
The fashion world has also proven fertile ground for cinematic inspiration, with outrageous incidents like the murder of Maurizio Gucci on the orders of his wife Patrizia Reggiani, dramatized in the 2021 film Gucci House. Likewise, the second season of American crime history focused on the murder of Gianni Versace by Andrew Cunanan.