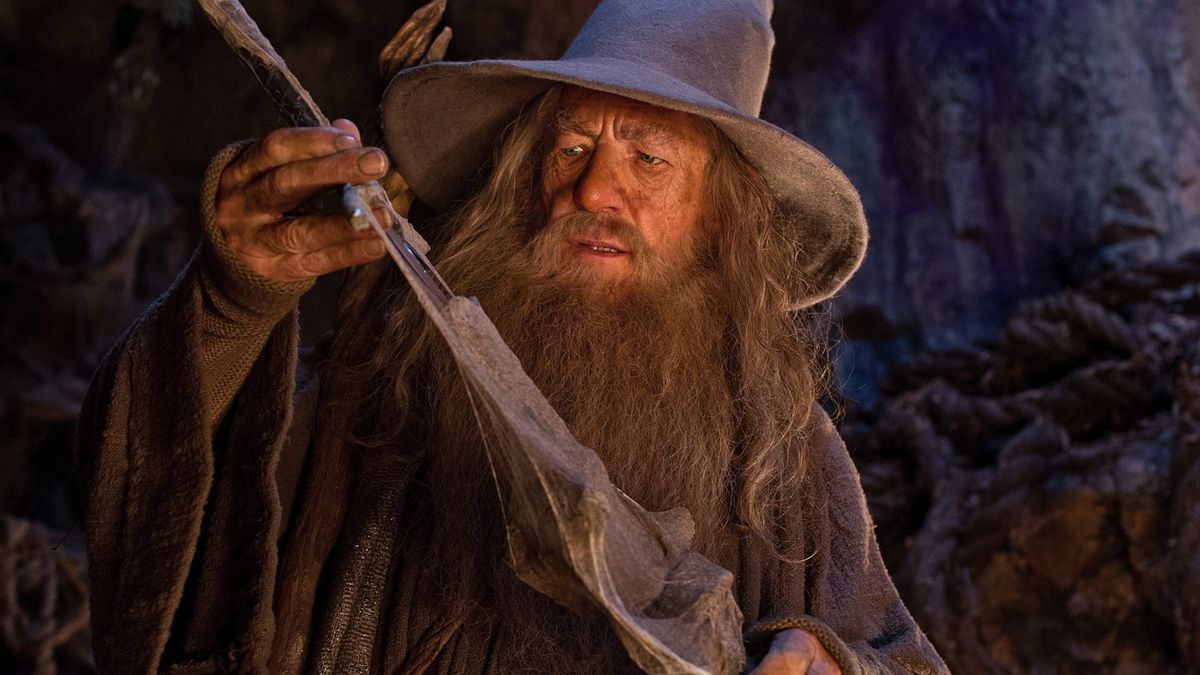 What are the chances? A man dressed as Gandalf from The Lord of the Rings met actor Ian McKellen at a party.
As posted on TikTok by his friend Scarlet Learmonth, Ben Coyles was in costume on a pub crawl in Bristol, England, when he met the Gandalf actor. McKellen portrayed the wizard in all three Lord of the Rings films and The Hobbit trilogy.
Another friend, Felix Spencer, spoke to The Lancashire Telegraph (opens in a new tab) on the magical experience.
"We were in the penultimate pub on the pub crawl and as we were walking there someone came up behind me and asked if they would like our Gandalf to meet the real Gandalf," said said Spencer.
"I assumed he was someone joking, but when I turn to talk to him, he gestures towards his friend. It takes me a while to realize at first, but then I see it is, in fact, Ian McKellen."
McKellen's chance meeting stems from the announcement that new Lord of the Rings movies are in the works at Warner Bros. Discovery.
One of the stars of the OG trilogy, Elijah Wood, said he was surprised at the decision – but is eager to see what comes next in Middle-earth.
"I'm fascinated and excited," Wood said. QG (opens in a new tab). "I hope it's good. I'm surprised – I don't know why I'm surprised because of course there would be more movies."
In the TV area, The Lord of the Rings: The Rings of Power season 2 is currently filming in the UK – although one of its villains has been recast.
To find out more, here are the new tv shows we are heading towards 2023 and beyond.