One of my favorite Android-related events that takes place in the tech space every few months is the feature release Google makes for the Android platform. Not only these drops add new tools or toys for you and me to play with, but it perfectly demonstrates the power of Android that doesn't always require a big software update. Instead, Google is showing that it can bring new goodies to everyone, regardless of phone and without the latest build of software.
By the end of February, Google gave us 9 new Android-related features covering everything from Google Keep to Gboard, Chrome, and Fast Pair. Even Wear OS is endearing, which has become a lot more common when Google releases the Pixel Watch.
Here's everything new coming to your phone or watch in the coming weeks:
Google Keep is getting a single note widgetA: For some reason, Google Keep never had a widget that allowed you to add one list to your home screen. I'm talking about something like a shopping list, which would be very handy to be able to keep it on the home screen all the time to add and mark. It's coming! We don't know when, but Google says "soon."
Google Keep gets new Wear OS shortcuts: Google will also be adding ("coming soon") two new extensions/shortcuts for Wear OS watch faces that let you tap and then quickly add items to lists.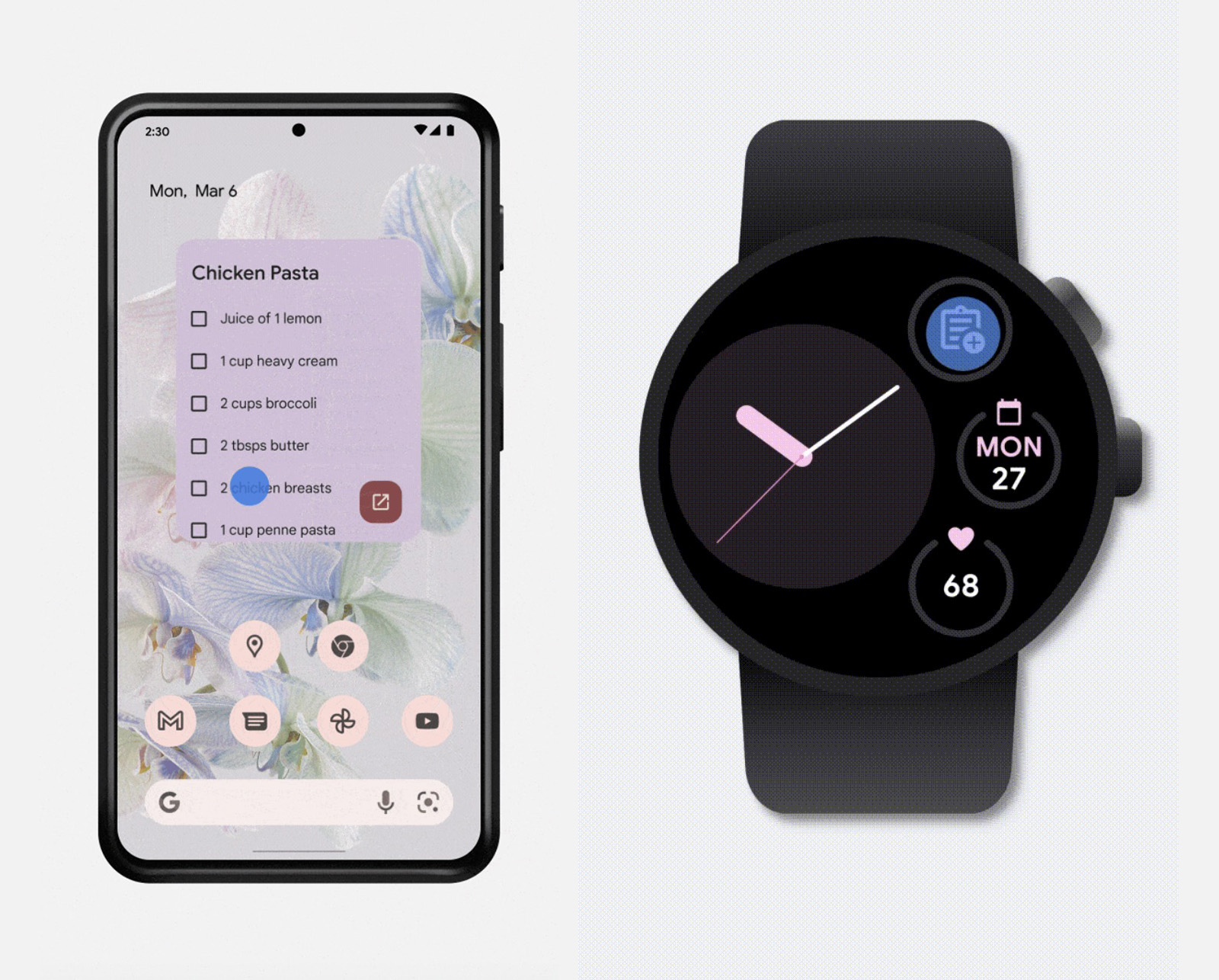 Chrome gets 300% zoom: Since zoom on mobile devices can never be too close, today Google is adding 300% zoom capability in Chrome Beta and "soon" the same zoom level will be stable. You can perform this 300% scaling of text, images, videos and interactive controls. In addition, you can set your preferred default content size so that each time you launch Chrome, it reaches the desired zoom level.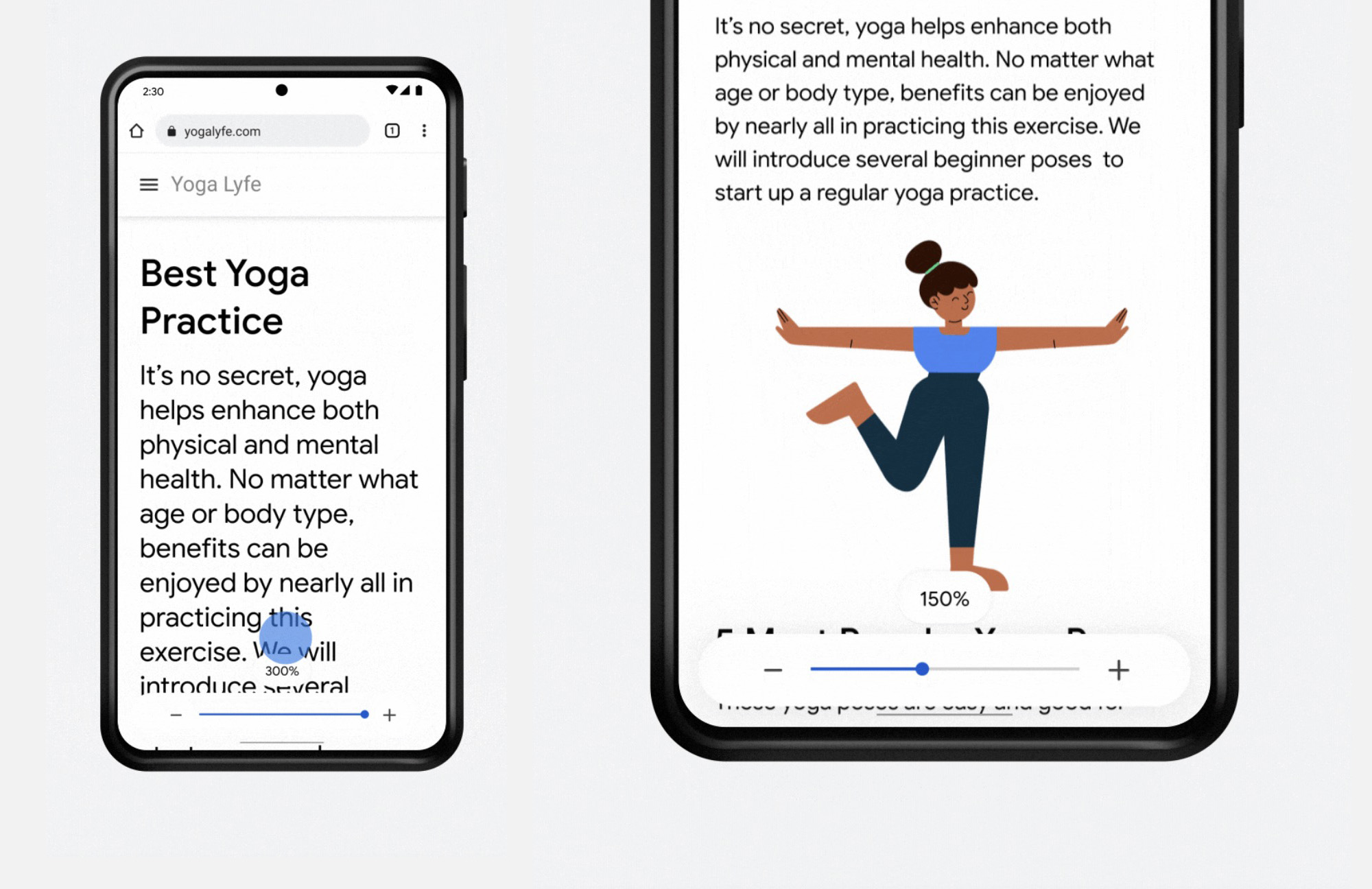 Google Drive gets free access: Ever wanted to use a stylus or finger to annotate a PDF in Google Drive? You can do it now.
Google Meet Noise Cancellation: Have you ever wished for proper noise reduction on Google Meet calls? This is now available for Android devices (phones and tablets) to filter background sounds.
New Emoji Kitchen combinations in Gboard: With Basketball Season and March Madness just around the corner, Google is introducing new Kitchen Emoji mashups for you to play with.
Google Wallet new animations: When you pay with Google Wallet, Google adds new payment confirmation animations with animals and who knows what else. In the meantime, watch out for penguins and dolphins. Is it a dolphin?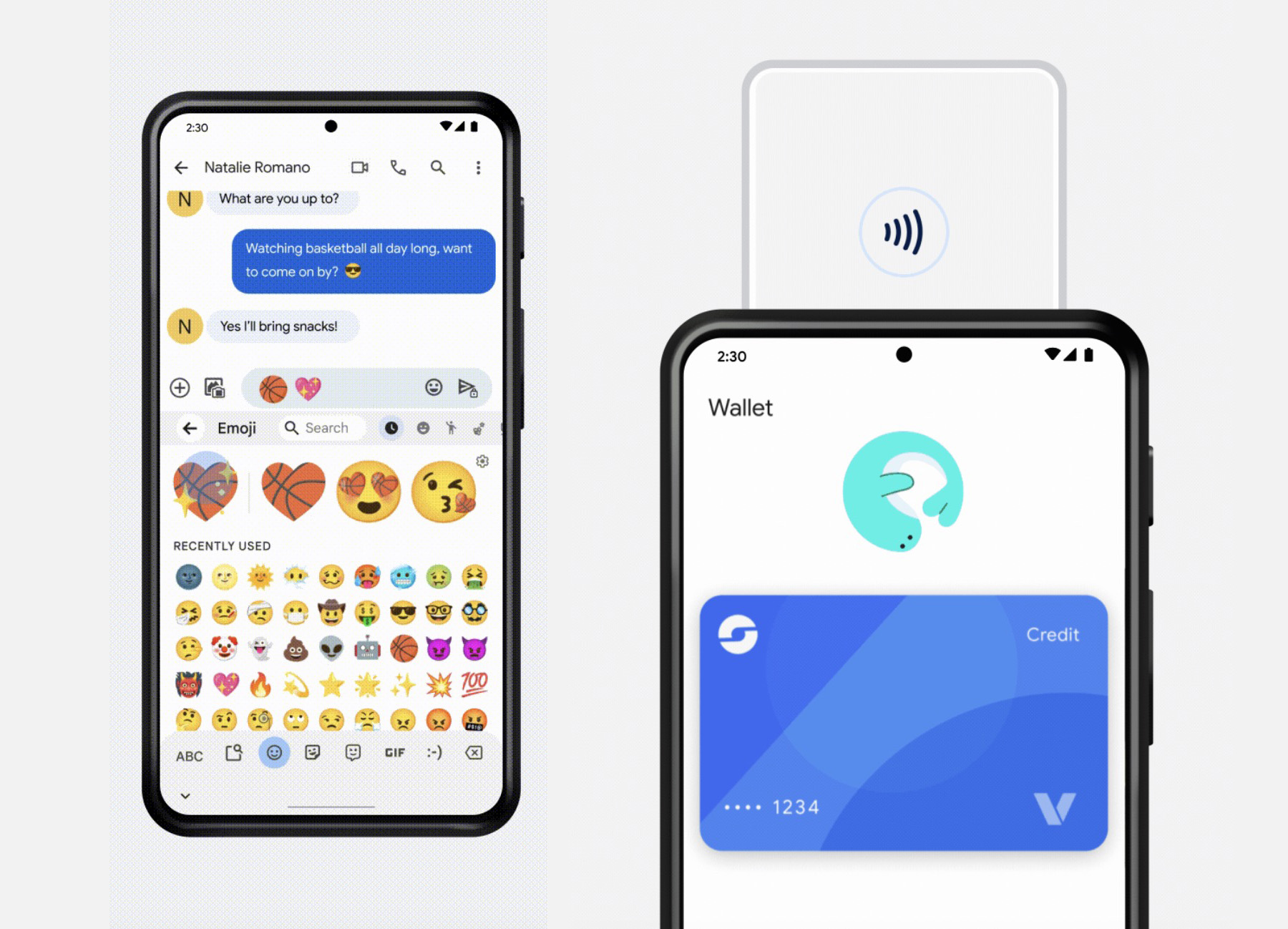 Chromebook gets Fast Pair (finally): Google says it's finally almost ready to connect Fast Pair Bluetooth headphones to your Chromebook. If you have a device setup with an Android phone, it will be easy for you to automatically connect to your Chromebook. It's still marked as "coming soon".
Wear OS 3 gets new sounds and display modes: Google is adding mono audio to Wear OS, as well as color grading and grayscale modes.
That's all! These 9 new features or settings appear on devices at different times. Drive, Meet, Gboard, and Chrome launch right away, but everything else is just labeled "coming soon" by Google. In case you missed it, here is the latest feature like this one for all android phones.