If you're a movie buff or even a casual movie buff, you most likely know that Hollywood has its limits. Even nearly 60 years after the end of the Hayes Codes, the codes that regulated what could be insinuated or depicted in film, there are certain avenues that Hollywood movies simply won't take. That's not to say that Hollywood movies don't portray serious or disturbing themes, because they absolutely do. For example, Prisoners is a dark and heartbreaking film about a father who takes matters into his own hands when the police fail to help him find his kidnapped daughter. American independent films will also push the boundaries of Hollywood, as an independent studio is not held to the standards of major studios, which is likely why A24 has become the hugely popular independent studio it is today.
The United States is one of five best film producers in the world and the main source of income from filmed entertainment. American films represent a large quantity of feature films available in the world and our film industry is huge. American films and filmmakers are also among the most recognizable across the world. Despite, or perhaps because of, these statistics, many American films choose not to do what foreign films are prepared to do.
As foreign films do not have the same expectations as American films, there is more room for creative freedom for filmmakers. This usually leads to darker, unnerving themes that might make viewers question what they just watched. It's not necessarily that foreign films are simply darker than American films, it's that they develop ideas and themes that American films don't always take into account. Many foreign films are quite philosophical and force the viewer to analyze everything that happened during the film. Foreign films will also do something that American films would not dare to do. Foreign films will be boring depending on the narrative. In Hollywood, everyone thinks movies should be entertaining, regardless of the subject matter or how they achieve the entertainment. Foreign filmmakers do not necessarily believe in this notion which differentiates foreign films from American films. With that in mind, here are some foreign movies that go where American movies don't:
Related: 21 foreign films to see if you liked the American remake
7
Burning (2017) – South Korean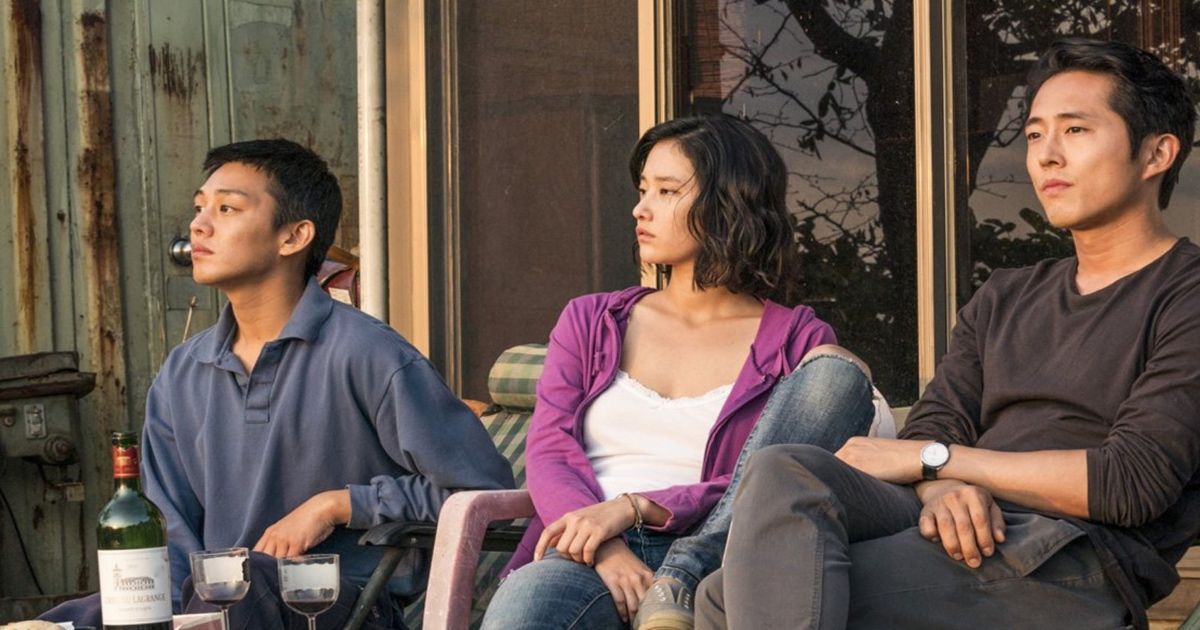 South Korea has produced some of the most intriguing films of the past two decades. Lee Chang-dong Burning is one of those movies. Based on Haruki Murakami's book, the film follows Jong-Su, a delivery man, who comes across a girl who lived in his neighborhood named Haemi. She asks him to take care of her cat while she went on a trip to Africa. Upon her return, she introduces Jong-Su to an enigmatic man named Ben, who shares his unusual hobby with Jong-Su.
Until Ben comes along, you might think this movie is about Jong-Su and Haemi reconnecting after years apart. After Ben comes along, it becomes something completely different. Haemi is an unreliable character and it's hard to trust what she says, not because she's a liar, but because so much of what she says is misleading. Ben is also a mysterious character and the things he says to Jong-Su are sometimes disturbing. It makes you wonder who exactly Ben is.
6
The Hunt (2012) – Danish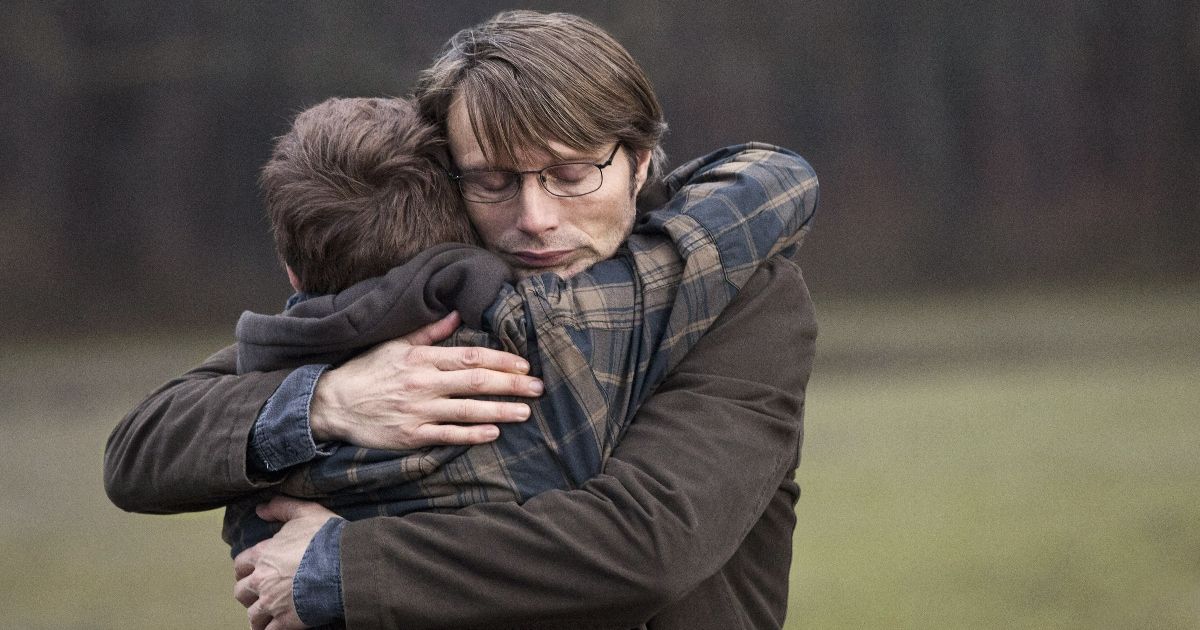 A lonely teacher struggling to gain custody of his son finally begins to piece his life back together when he finds love and receives good news from his son. All of his efforts to build his life begin to crumble when an innocent lie turns his friends, family, and entire town against him. Directed by Danish director Thomas Vinterberg and starring the talented Mads Mikkelsen, The hunt is a different film from others dealing with this subject because of the way it is executed.
A little girl who goes to the school where Lucas (Mikkelsen) teaches accuses him of assault when prompted by another teacher's questions, not even understanding what his accusation means. Instead of any sort of ongoing legal proceedings, or even subjecting Lucas to real questioning, the townspeople have cut him out of their lives completely. They begin to make life unbearable for him. This approach is very different from American films because everyone immediately believes the little girl and makes life hell for Lucas, when he is not guilty of anything. It is a stark contrast because in the United States, victims of sexual assault already have a hard time making themselves believed, let alone being heard, whereas in The hunt, the "victim" was not even questioned, everyone came to his defense. It's a movie that will definitely leave you thinking about a lot of different things.
5
Funny Games (1997) – Austrian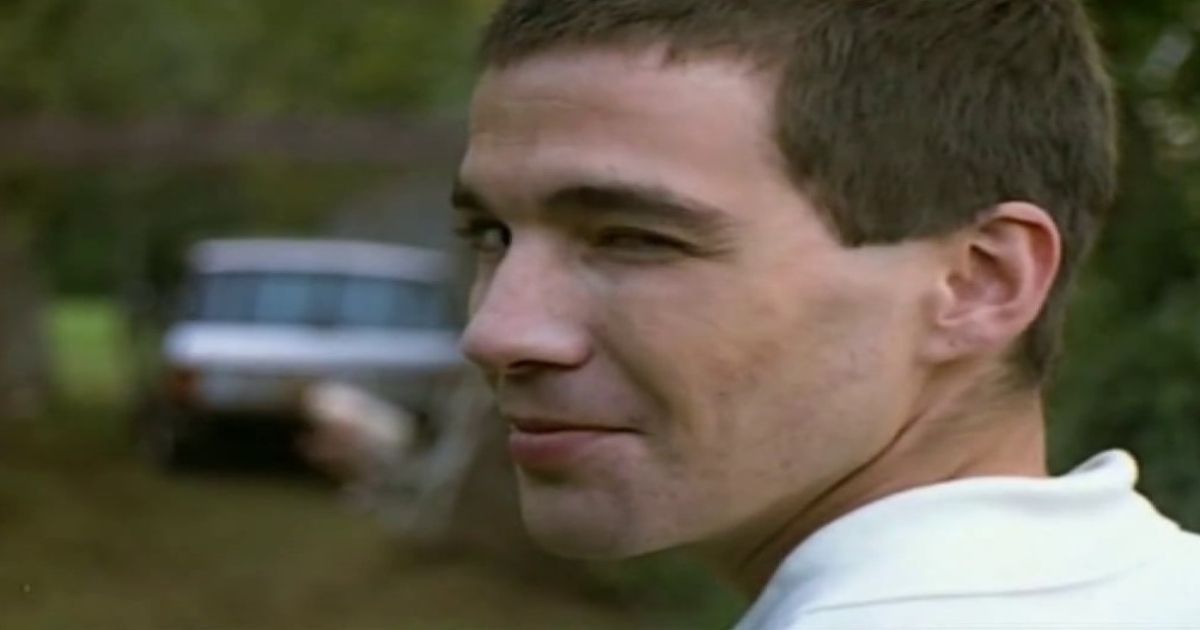 Two violent young men hold a mother, father and son captive in their own vacation home and force them to play sadistic 'games' with each other for their personal amusement in Michael Haneke funny games. Both men are ridiculously cruel to this family and enjoy humiliating and scaring them. Their reasons for torturing this family are unknown, other than the fact that they obviously enjoy inflicting pain on others.
The way the film is shot almost makes the public partially complicit in the horrific acts the two men commit against this innocent family, yet viewers continue to watch the exploitation of this family. How this family experiences abuse at the hands of these strangers is unsettling, especially as it begins to become clear that both men are aware that they have an audience watching.
4
Raw (2016) – French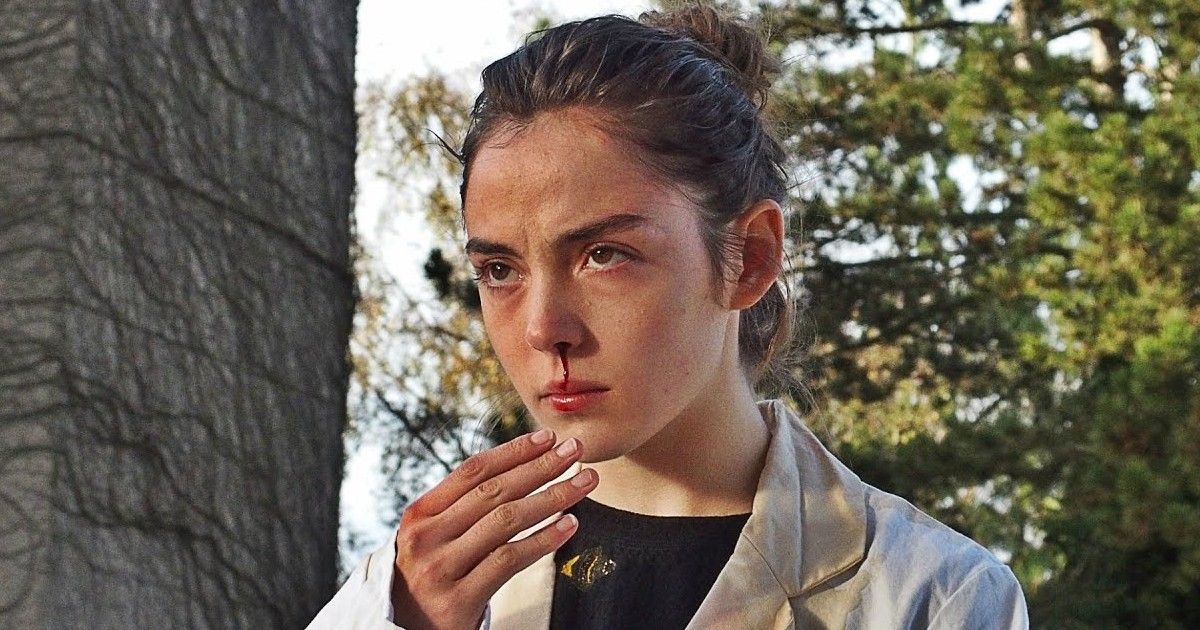 Justine, who was raised strictly a vegetarian, goes off to college to study to become a veterinarian and follow in the footsteps of the rest of her family. Upon her arrival, the hazing begins immediately and she is forced to eat raw meat for the first time in her life. After that first bite, she starts developing weird cravings.
Many movies and TV shows have dealt with cannibalism, but Julia Ducournau's Raw goes further than any of them. Watching this will make your skin crawl and wonder why you decided to watch it. Still, it's almost impossible not to finish the movie once it's started. Yes, it's uncomfortable, gross, and downright bizarre, but it draws the viewer in from the start.
Related: Best Performances by Children in Foreign Films
3
Fires (2010) – Canadian/French
A mother's dying wish sends French-Canadian twins Jeanne and Simon overseas to the Middle East to uncover their family's tangled roots. They receive two envelopes; one for the father they thought was dead and one for the brother they didn't know they had. The twins are told stories of endless war, deep hatred and cruelty of human beings. They discover the devastating life their mother led before having them and fleeing to Canada.
Denis Villeneuve Fires East completely mind-boggling in every possible way. The stories this pair of twins have to hear about their mother's incredibly difficult life are heartbreaking. Her personal experiences are both upsetting and shocking to her children and the public. The revelation the twins discover at the end is both disturbing and horrifying.
2
La Haine (1995) – French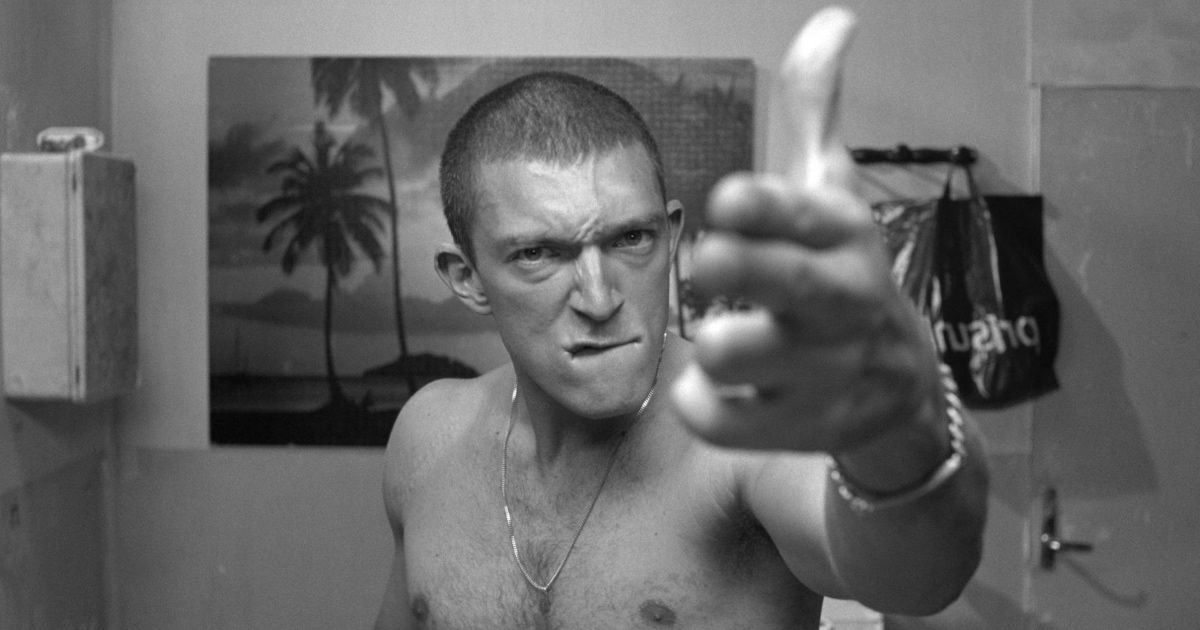 Hatred retraces 24 hours in the life of three young men in the Parisian suburbs the night after a violent riot. Vinz is Jewish, Said is Arab and Hubert is black, and they all grew up in this suburb where oppressive police have raised tensions to unattainable levels. When Vinz finds a gun that one of the cops lost in the chaos of the riot, he vows to shoot a cop if their injured friend Abdel doesn't get out of the hospital.
The 24 hours that this film follows show the chaos, fear and anger presented by the inhabitants of this Parisian suburb. There is political unrest and people are fed up with it. The dynamic between the three leads feels authentic and genuine, as does the dialogue. It's explosive from start to finish, and the ending won't leave your mind for a while.
1
Titanium (2021) – English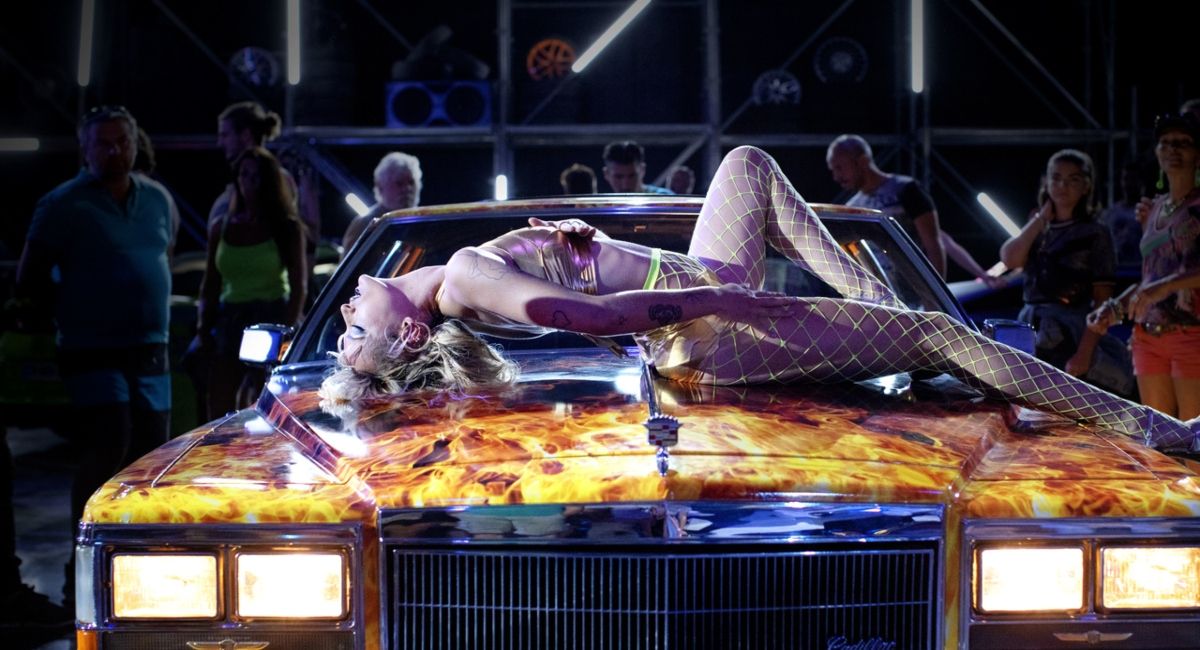 Alexia suffers a traumatic skull injury as a child, leaving her with titanium implanted in her head. Despite the horrific accident, she becomes attached to the car that nearly cost her her life. After a series of unexplained crimes ten years later, a firefighter finds the son he thought had been missing for ten years.
Titanium, another Julia Ducournau film, is incredibly strange from start to finish. Everything that happens is completely unexpected and at times completely confusing. Alexia's relationship with the car is downright disturbing, but when she meets Vincent, her actions and behaviors become even more bizarre. It's the type of movie where the viewer doesn't know what to expect next and is freaked out the whole time but just can't look away. It's strange, confusing, disturbed and unlike anything you've ever seen in an American film.