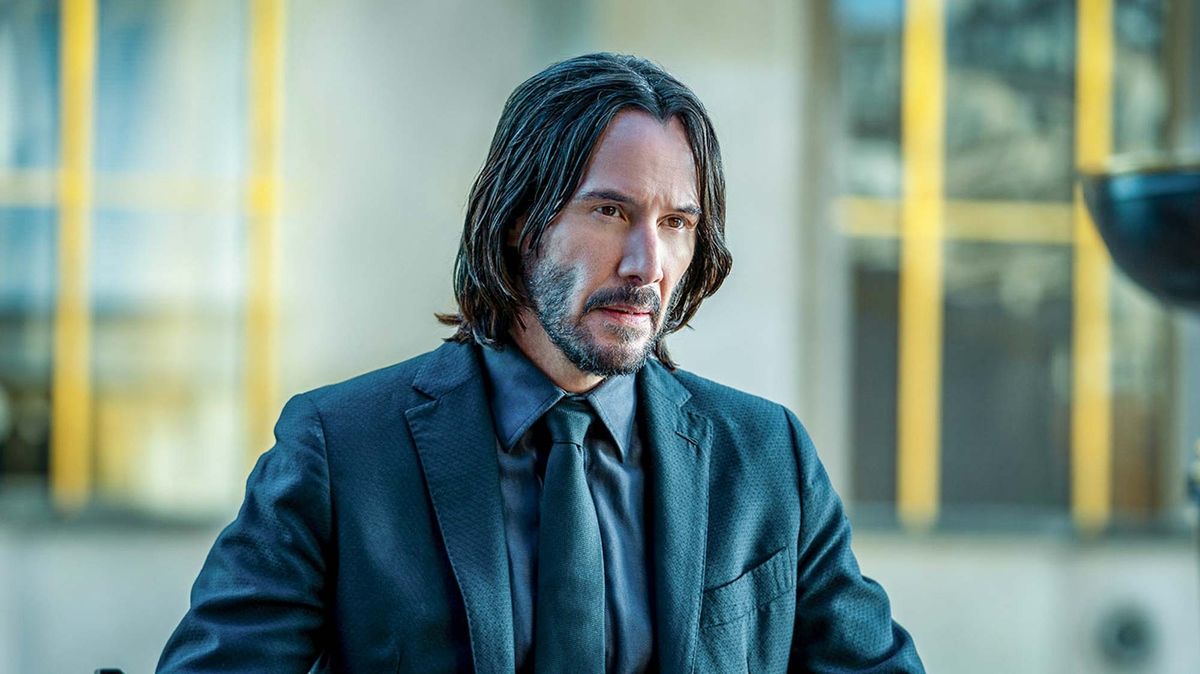 John Wick's fourth outing is the biggest new movie to watch online this week. And while I don't know if this is the final chapter of John Wick's story (a miniseries spin-off event is coming Peacock), I know I can't wait to watch it at home.
If you're not a Baba Yaga fan, we have plenty of other new options. More than MaxThe newly rebranded HBO Max, DC's latest movie is hitting theaters, so the holdouts can watch in comfort.
Get the most out of your netflix? The big red streaming machine delivers must-see documentary and action-packed black comedy. I can't leave Hulu out either, because one of my favorite movies from last year lands this week.
John Wick: Chapter 4 (Digital)
Yeah, I think I'm back – to watch John Wick: Chapter 4 a second time. The latest chapter in the Hitman's Adventures was one of my favorites in theaters, thanks to its growing cast and fantastic fight scenes. Oh, and then there was that long stair climb.
If you watch John Wick movies for the plot, know that it's usually straightforward. The High Table's emissary, Marquis Vincent de Gramont (Bill Skarsgård), thinks Mr. Wick (Keanu Reeves) is a problem, and he's going to keep raising the contract price on Mr. Wick's head until that this problem is solved.
Shop digitally at Amazon and other digital retailers right now (posted Tuesday, May 23)
Shazam! Fury of the Gods (Max)
The first great film of the Maximum streaming service is one of the last films of the old era of DC movies. The Shazam sequel pits Billy Batson (Zachary Levi and Asher Angel) against two New Gods, Hespera (Helen Mirren) and Kalypso (Lucy Liu), who have grand plans that herald the death of mankind.
Critics love the action scenes and say those who liked the first chapter's sense of humor will appreciate this sequel. Oh, and expect at least one other major DC superhero to appear, with possible teases in the future DCU Movies.
Broadcast on Max starting today (Tuesday 23 May)
Victim/Suspect (Netflix)
Netflix's world of true-crime documentaries doesn't always offer must-see projects, but Victim/Suspect is one of those films. It follows investigative journalist Rae de Leon as she explores the disturbing and infuriating trend of women reporting sexual assaults being turned into criminal suspects.
Director Nancy Schwartzman's documentary explains how the criminal justice system can be used to silence accusers and imprison these women. All from gaslighting with trumped-up charges.
To watch netflix (published today, May 16)
Broker (Hulu)
Part of me almost refuses to believe that Broker is a real movie, even though I saw (and loved) it with my own eyes. Broker's Impossibility centers on how he pulls off the near-impossible: crafting a funny and emotionally powerful story out of child trafficking. Ha Sang-hyeon (Song Kang-ho, best known for his starring roles in Parasite and The Host) and Gang Dong-won (Dong-soo) hide near a baby drop box in a church at night and take toddlers in front of church workers see them.
One night, however, a usual pattern occurs that leads to a mother joining Ha Sang-hyeon and Gang Dong-won on their final outing, with the cops hot on their trail. And thanks to a fun passenger they pick up along the way, Broker defies all your expectations.
To watch Hulu from Wednesday (May 24)
Blood & Gold (Netflix)
What about humor and the fight against the Nazis? Well, anyway, Blood & Gold shakes up the formula by focusing on Heinrich (Robert Masser), a German soldier who defaults and is seen as a traitor, when he goes to find his daughter. Not only is he hiding from his old "side", he's also on the hunt for hidden gold in this dark comedy.
If you've just watched Sisu – which is also about a Nazi-ridden gold hunt, Blood & Gold sounds like the next big movie for you.
To watch netflix this Friday (May 19)
Wild Life (Disney Plus)
Conservationists Kris and Doug Tompkins made quite a bit of money from the clothes. He founded North Face Inc. and she is the former CEO of Patagonia. But their real personal passion is to save the world, through ownership and giving. Wild Life shows their passion for the world, but it also shows how Kris' life's work has become Doug's goal achievement.
Appears as a spiritual brother to the excellent documentary Fire of Love, which featured volcano experts Katia and Maurice Krafft. If this film is a fifth as good as Fire of Love, it will be a must-watch.
To watch Disney+ this Friday (May 26)
The Old Way (Hulu)
What if True Grit starred Nicolas Cage? Paraphrase The Mandalorian, this is the old way. Colton Briggs (Cage) is a gunslinger who put down his holster, only to be pushed back because crazies killed his wife.
And to stop them, Briggs goes to work with his daughter (Ryan Kiera Armstrong), who wants to learn how to shoot. Cage's very first Western, The Old Way was not a hit with critics, but audiences praised both leads for their performances.
To watch Hulu from Friday (May 26)
More from Tom's Guide