Want to light a spark on Valentine's Day? There is no need for a real flame, much less a fireplace. Sometimes all it takes is a little decorative lighting, and this minimalistic LED corner floor lamp from Lamp Depot definitely makes an impression.
Imagine: you invited your soulmate to a delicious dinner, laid ordinary flowers, perhaps you chose a gift. (Maybe even something to help you stay connected?) Now it's time to head home where you're in the perfect mood – and all you had to do was pick a color and turn on that sleek little lamp.
Even if it was a regular light, the design would be impressive enough. The lamps are housed in a single 55″ high aluminum and acrylic spire that faces the wall and reflects soft light into the room. It sits on a weighted L-shaped stand with a secure rubber base that allows it to fit perfectly into any corner. You can make the beam of light as thin or diffuse as you want by simply moving it a little further away from the wall.
However, this is hardly the only control over appearance. By default, the built-in LED lamps can generate up to 1680 lumens of soft white light. But with the help of a handy remote, you can change this shade to any color on the RGB scale. This means you can choose from over 16 million specific colors, so you have lighting that perfectly matches your decor and mood. You can even use multiple colors if you want to get in the holiday spirit.
Because it's the perfect holiday accessory, we've got two packs of Lamp Depot LED floor lamps on sale for Valentine's Day for $139.99, 53% off MSRP.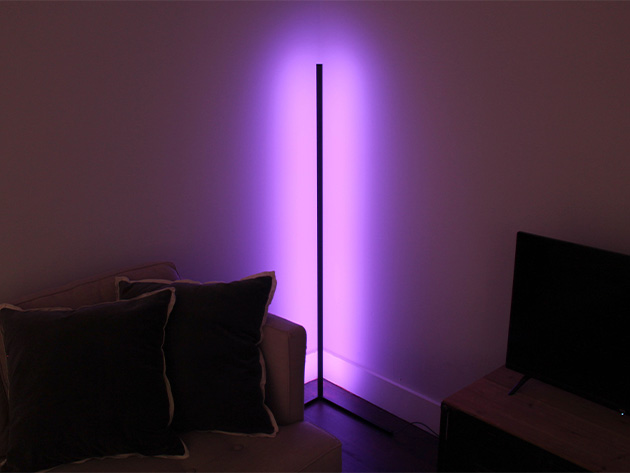 Minimalist Lamp Depot LED Corner Floor Lamp (2pcs) – $139.99
View deal
Prices are subject to change.